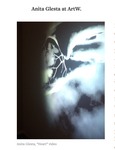 HYPERALLERGIC
I was mesmerized by Anita Glesta's immersive installation. Constructed with dreamy projections and moving images,REVERIE is dedicated to the nature of the heart, intimacy, the clandestine, and the quiet things that happen in a hotel room.



Full review here
---
---
---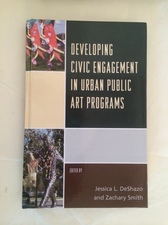 JANUARY 2016 LEAD ESSAY in newly published book: DEVELOPING CIVIC ENGAGEMENT IN URBAN PUBLIC ART PROGRAMS
I am pleased to announce the publication of the lead essay for the book about public art. This is a book largely geared to professionals in the field of public art administration. My essay is about my personal process with several projects. See attached PDF.
---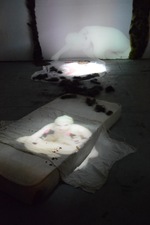 OCTOBER 2015 INTIMATE TRANSGRESSIONS White Box, NYC
Group exhibition at White Box New York, curated by Juan Puntes and Fion Gunn. Exhibition travels to Beijing and Shanghai in October and November. Opened September 3, 2015. Panel discussion about women and sexual slavery October 1st was held at the Brooklyn Museum Sackler Center for Feminist Art, moderated by Anita Glesta. Panelists included Shirin Nishrit, Eleanor Heartney, and Luisa Valenzuela.
http://www.intimatetransgressionsproject.com
---
---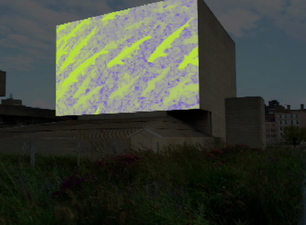 SEPTEMBER 2015 Public Art Projection - WATERSHED at the Royal National Theatre, London
---
MAY 2015 Recent Exhibition - SPIN at London Art Fair
Anita Glesta's video triptych SPIN was on view during the Art 15 London Global Art Fair from May 21 through May 23, 2015 at Olympia Hall in London.
SPIN explores how the urban landscape both facilitates and disrupts our awareness of the moving human body through the medium of the revolving door. Ultimately, it seeks to awaken in the viewer an appreciation of the moving human body as a physical manifestation of our transience.
London Art15 Review of SPIN Installation:
http://www.studiointernational.com/index.php/art15-londons-global-fair-olympia-review-kate-bryan